The 100-day
Home Trial
We believe you should experience cooking with Suvie to decide for yourself if you like it, so we give you up to 100 days to try it in your own home. If it doesn't work out, returns are easy.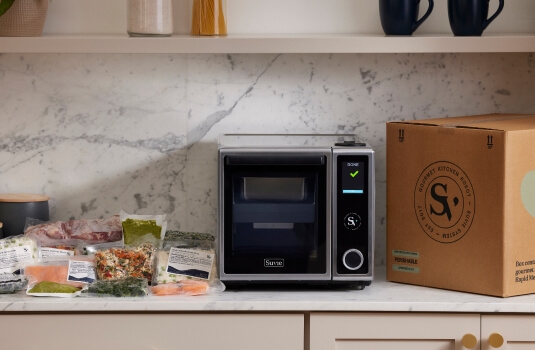 How do Suvie returns work?
✓ In order to return your Suvie appliance, authorization should be requested from our customer service team within 100 days of receiving your appliance.
✓ You will receive a return shipping label with your return authorization to send the appliance back to us.
✓ The appliance must be in good physical condition and include all the accessories and packaging it originally came with, the product UPC barcode, and the return authorization number.
Get in touch with us
At Suvie, our team is always here to answer your questions
Get in Touch
Frequently asked questions
Try Suvie in your home
for 100 days, no-risk.
Start saving time and eating better today.
Buy Now