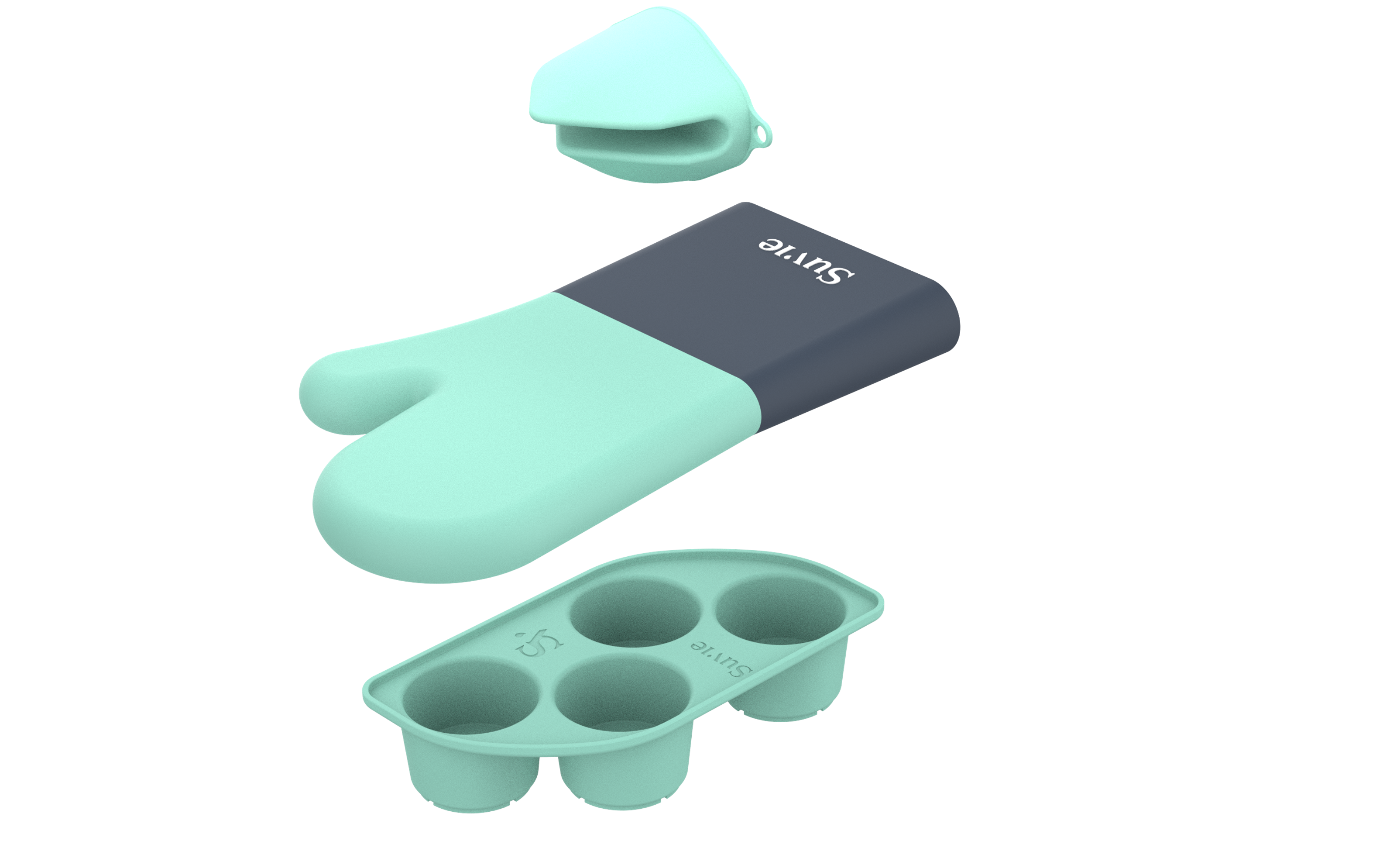 Egg Tray & Accessories Kit
Egg Tray
9 1/2" L x 5 1/8" W x 2 1/8" H
Oven Mitt
7 1/2" L x 12 1/2" W x 1/2" H
Pan Grabber
4 1/2" L x 3 1/4" W x 3 1/8" H
The Suvie oven accessory kit includes an egg tray, oven mitt, and pan grabber, so you'll have everything you need to make the most out of your Suvie kitchen robot.
Our egg tray is designed to perfectly fit into your Suvie pans, allowing you to cook up to 4 eggs at once. With easy-to-use compartments that ensure each egg is cooked to perfection, this tray is a must-have addition to your Suvie cooking arsenal.
The oven mitt and pan grabber are essential to securely grip and handle hot pans straight from your Suvie. With heat-resistant silicone that ensures your hands are protected, you can easily and safely remove meals from your Suvie without any fuss.
Whether you're cooking up breakfast, lunch, or dinner, our egg tray, oven mitt, and pan grabber will make the process faster, easier, and help you serve up a great meal.