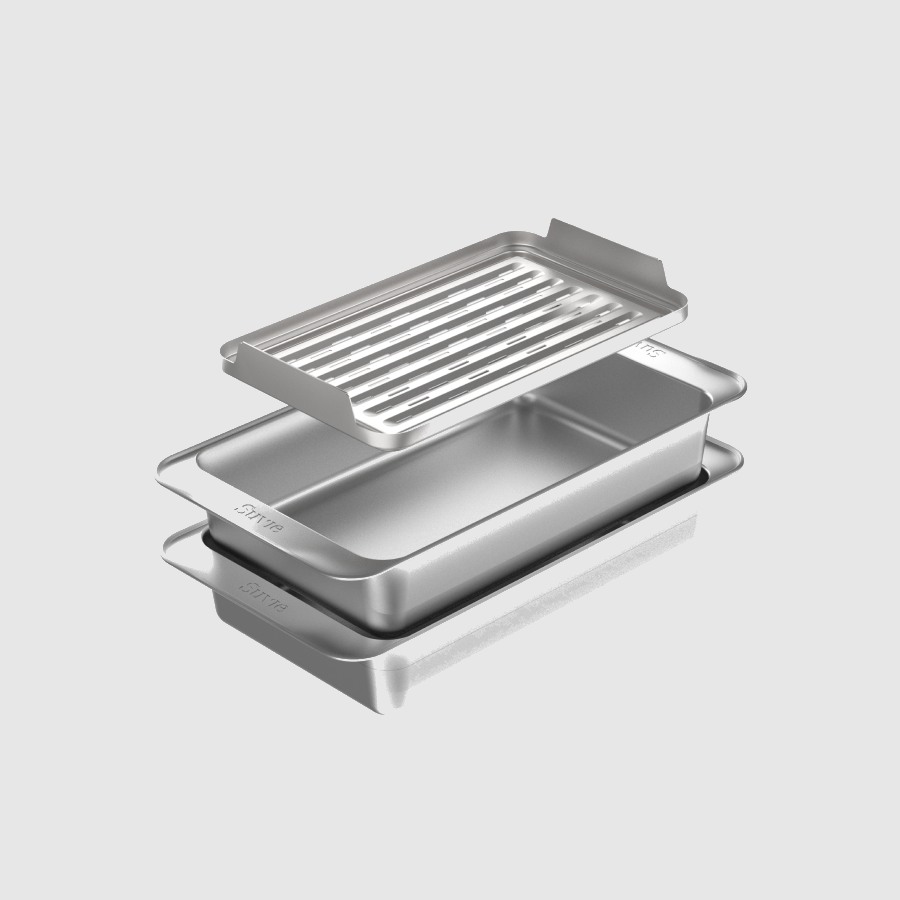 Suvie 3.0 Extra Pan Set
3.0 Pan (2x)
13" L x 7" W x 2 3/8" H
3.0 Roasting Rack
9 3/4" L x 6" W x 1 1/4" H
Our Suvie 3.0 pans are made with high-quality stainless steel, which means they're durable, easy to clean, and dishwasher safe. And with an extra set of 2, you'll never run out of space to cook your favorite meals.
The accessory kit also comes with a Suvie 3.0 roasting rack, which is perfect for cooking everything from chicken to vegetables to steaks. The rack allows for air to circulate around the food, ensuring that it cooks evenly and to perfection. Plus, it's made with the same high-quality stainless steel as our Suvie food pans, so you know it's built to last.
With the extra set of Suvie 3.0 pans and the roasting rack, you'll have everything you need to cook up a storm and impress your family and friends with delicious, perfectly cooked meals.