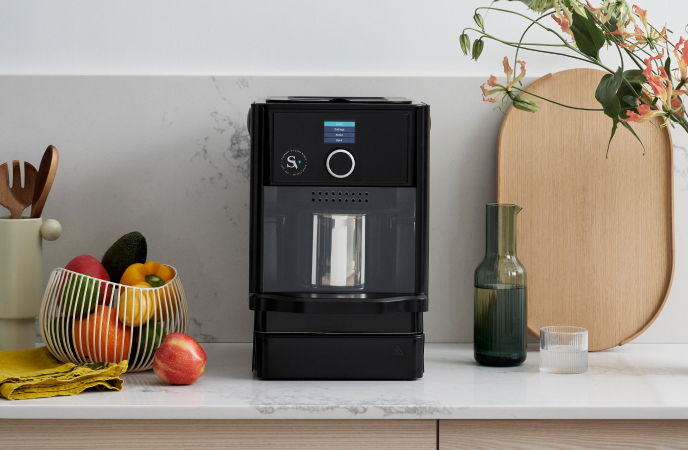 Starchie
Starch Cooker
16 1/2" L x 11" W x 16" H
Strainer
6 1/4" Diameter x 4 3/4" H
Rice Pot
6 7/8" Diameter x 5" H
Pasta Pot
7" Diameter x 5 3/8" H
Pot Lid
7 1/2" Diameter x 1" H
Unlock the full power of the Suvie System with Starchie. Cook pasta, rice, or grains to complement your meal, automated and hands free.
Using Suvie's patent technology, the Starch Cooker will automatically pre-heat, fill, cook and drain your pasta to al dente perfection. If you're scheduling a meal in advance the Starch Cooker keeps your pasta dry until it's time to start cooking and automatically adds the correct amount of water to cook.
Or want perfect rice with your dinner? Just pour white rice, brown rice, short or long grain into the included Rice Pot. No more pans of impossible to clean burnt-on rice. Starchie automatically adds water to your rice and gently cooks it to perfection. Whether you're using brown, wild, jasmine, or sushi rice Suvie can cook them all.