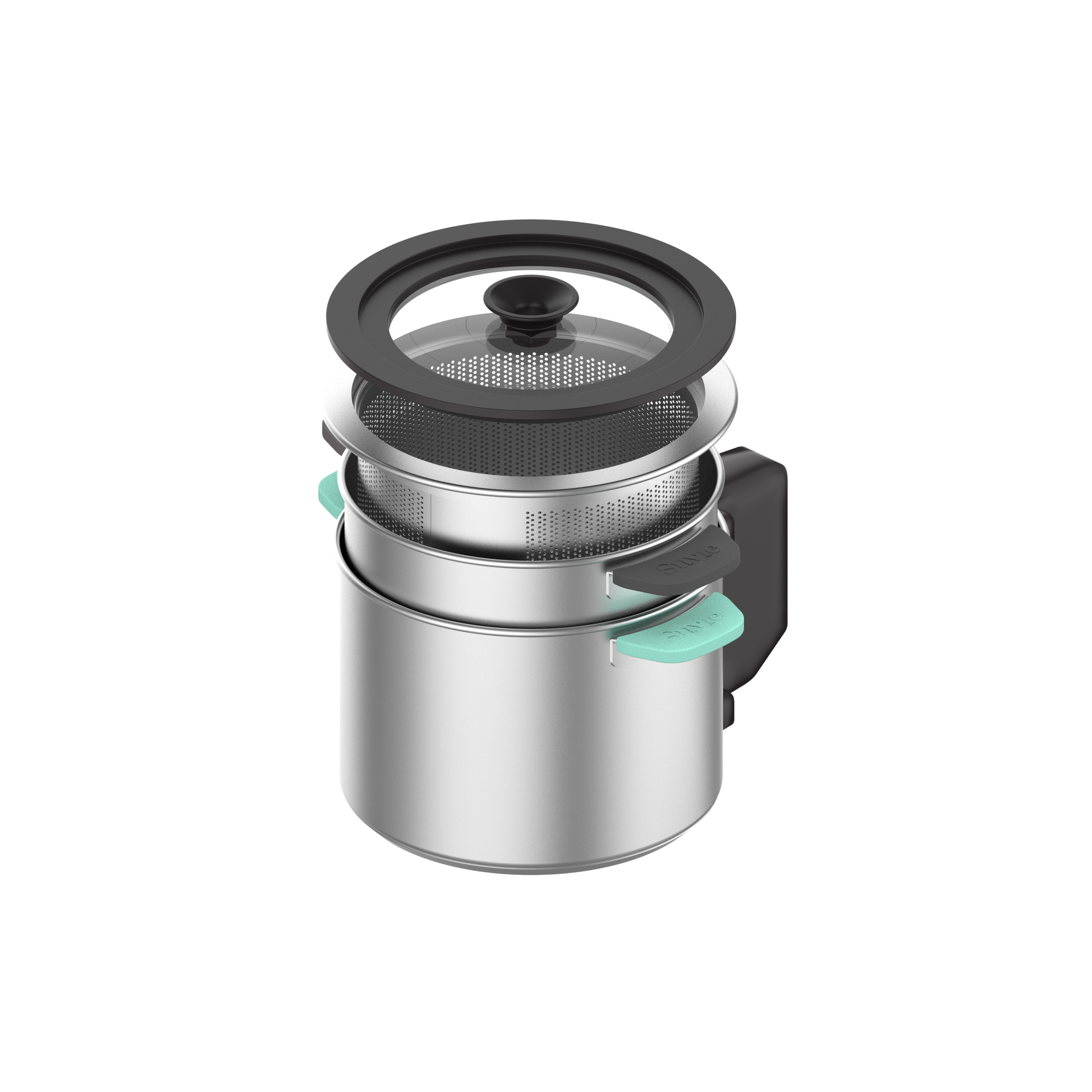 Starchie Pot Set
Strainer
6 1/4" Diameter x 4 3/4" H
Rice Pot
6 7/8" Diameter x 5" H
Pasta Pot
7" Diameter x 5 3/8" H
Pot Lid
7 1/2" Diameter x 1" H
Cook perfect rice, pasta, and grains with an extra set of Starchie pots which includes a rice pot, pasta pot, strainer, and pot lid.
The pots and strainer are made with high-quality stainless steel, which means they're durable, easy to clean, and dishwasher safe. The lid is compatible with both the rice and pasta pot and is specially designed to let the right amount of water flow into the pots.
Upgrade your Starch Cooker experience with an extra set of pots to make meal prep a breeze!